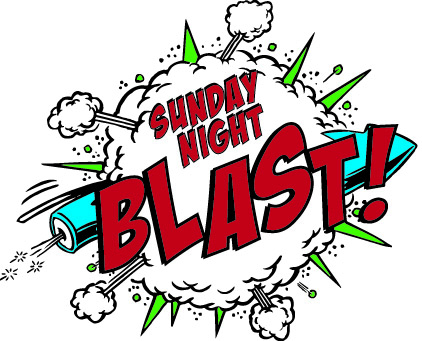 Sunday Night BLAST is our all new kids' club for boys and girls in pre-k through 5th grade. BLAST runs from September - May and meets on Sunday evenings from 5:30-7PM. If your kids love Vacation Bible School, then they'll love BLAST! We bring together Scripture memory, Bible truths, mission projects, and a high energy game time all designed to build and strengthen your child's faith! If you'd like to register your child(ren) for BLAST (at any time during the year) please click on the link below or simply join us on Sunday starting September 17th at 5:30pm! If you have further questions, please feel free to contact our BLAST leader, Kris Buckman either by phone at 240-674-1388 or by email at sunnydae75@verizon.net.
REGISTER
Youth In Truth is for those in middle and highschool. Every Sunday evening at 5:30PM throughout the school year, youth meet for food, fun and fellowship! This is a great time for youth to meet new people and grow in their faith!
Vacation Bible School at Tri-County Baptist Church is uniquely centered around missions and encourages kids to put their faith into action. More specifically, we center VBS around Operation Christmas Child. Each year our kids learn about
Operation Christmas Child
and how they can make a difference in the life of a child just like them! In the past two years, the kids have packed over 220 shoe boxes for Operation Christmas Child at VBS!
Stay tuned for VBS 2018...we're "building" something great!